Proud of the laudatory mention in LEKKER
The Dutch magazine of the best restaurants in Holland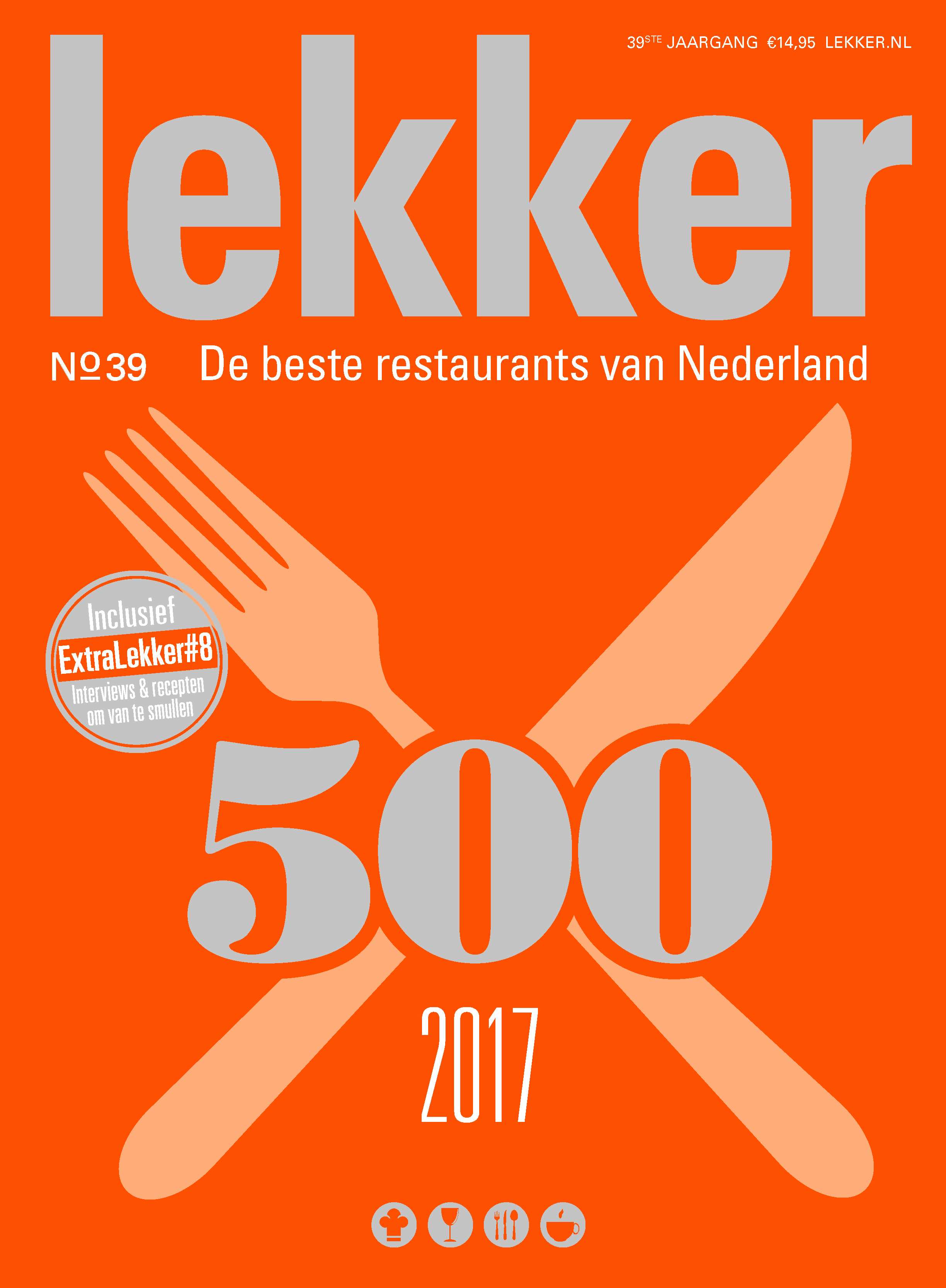 Cuisine: Organic, French, International, Mediterranean. 60 seats.
Lunch menu €29.00(3). Dinner menu €27.50(3). House wine €20.00.
Terrace. Accessible with wheelchairs. Closed: Sunday.
"Sebastiaan de Bruijn and his wife Manon reviewed the twenty year old Fouquet. They bought the company, painted everything grey, changed the interior and they impress with pleasant menus and a surprising (wine)menu Previously, Sebastiaan cooked at Savelberg and De Moerbei and was chef at Saur, today his cuisine is purely French classic.
After homemade cheese sticks and roasted almonds, an appetizer of cod brandade with the fine glasses of house wine, a French sauvignon, the vegetarian entree Tarte Tatin of chicory with goat cheese is served. The chicory has a pleasant bitterness and colors perfectly with the honey dressing. A nice counterbalance to the creamy goat cheese and peppery arugula is formed by the pieces of walnut. On the other plate, lukewarm salmon on brioche toast is served, with poached egg and crème fraîche. The main dishes are Livar streaky bacon with langoustines, and grilled lobster with pancetta and red paprika. It comes with thick fries with mayonnaise on the side. The savory bacon is an unexpected match with the salty seafood and the smoked butter. The pieces of paprika in the accompanying fettuccine of the other dish, provide an extra punch. Dragon and lobster find their culmination in generously poured 2007 savennières that also goes very well with the other dishes: French Chenin Blanc at its best, what a beautiful grape! Finally: farmhouse cheeses with nut bread and balsamic apple spread. We are hooked! Welcome!"
How can we help?
Direct contact
Restaurant Fouquet is since 1991 known as one of the best restaurants in The Hague. Enjoy a cozy dinner with daily fresh French-Mediterranean dishes. Call us: 070 - 360 62 73